In a recycling system like SENS, it is our customers and partners who are the most important component – a fact that is reflected in our day-to-day work. We want to provide you with an insight into the structures, highlights and objectives of SENS eRecycling in the 2016 budget year. A kind of review of the past year – from us for you.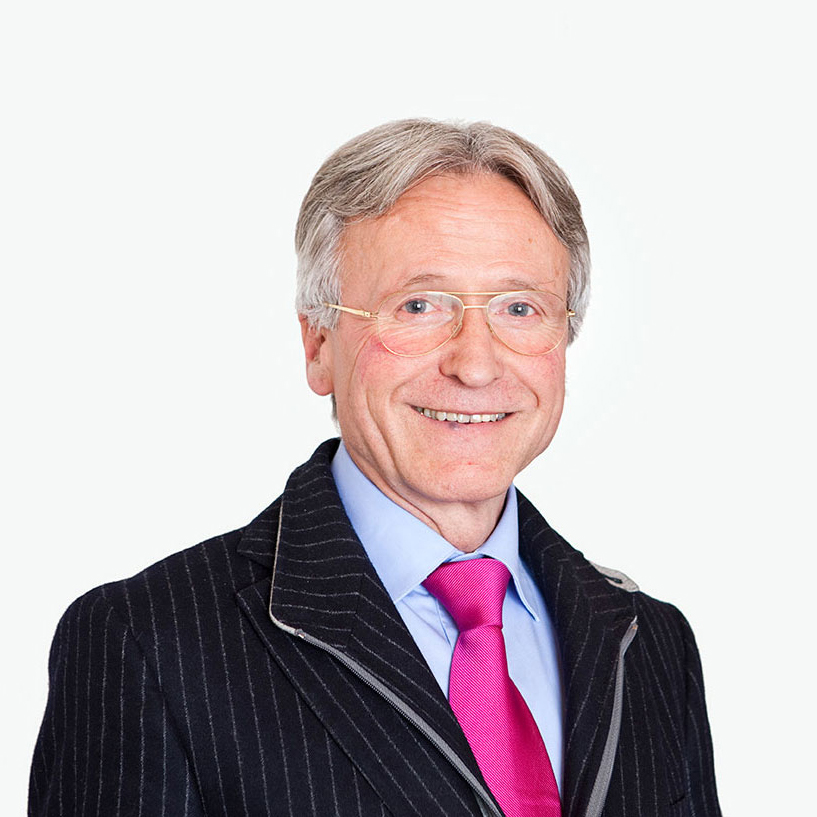 Andreas Röthlisberger
President of the SENS Foundation
---
Foreword by the foundation president
Challenge successfully negotiated
The system update was successfully implemented in 2016 – with the objective of securing the voluntary industry solution over the long term.
Solidarity, the polluter pays principle and voluntary action – are these well-established Swiss values no longer in keeping with the times? We are convinced that the very opposite is true. After all, the 25-year SENS success story clearly shows that efficient self-regulation and organisation by individual sectors is possible in a functioning civil society. Why then, at precisely the moment when the framework conditions are becoming more difficult for everybody, should the state be encumbered with a task that others are performing in a good and cost-efficient manner?
In 2016, we fared well in what once again turned out to be a difficult environment. While the downturn in commodity prices continued unabated and costs increased, income remained stable at a high level. As was the case in the previous year, we particularly felt the effect of shifts in the retail sector. Appliances are increasingly being purchased abroad or online, where no advance recycling fee (ARF) is levied. To boost our efforts aimed at integrating new market participants in the SENS system, we have now launched the "Close the Circle" campaign. In doing so, we want to directly encourage consumers to ensure that the ARF is integrated in the price of their purchase.
We have successfully implemented the system updates (SENS 2.0) that were conceived and announced in 2015. From the current year, theses updates will serve to counter the imbalance as regards income and rising disposal and transport costs over the long term. It is the nature of such changes that they are seldom to the satisfaction of everybody involved. We are therefore all the more pleased that during this process we were able to bring together all SENS partners and ultimately create greater transparency as regards the organisation of the take-back system. In doing so, we have ensured that the system is in good shape to tackle the challenges of the years ahead.
In mid-December, the concerns of some municipal collection points were brought to the attention of parliament via the postulate submitted by the member of the Council of States Peter Hegglin. The postulate requested that the Federal Council analyse the two take-back systems for electrical and electronic appliances of SENS and Swico and assess them as regards their suitability. The Council of States has now forwarded the postulate to the Environment, Spatial Planning and Energy Committee (ESPEC), which will be required to examine its contents over the coming months. We are confident about the outcome of this review and hope that it will also allow for the revision of the Ordinance on the Return, Taking Back and Disposal of Electrical and Electronic Equipment (ORDEE), which was surprisingly deferred in 2015, to be brought to a positive conclusion, with the issue of freeloaders being addressed as originally planned.
Over the coming year, we will once again do everything in our power to support the tried-and-tested, voluntary industry solution. We are motivated to overcome current obstacles and in doing so prevent an increase in the ARF for end consumers or even a situation in which it is made mandatory. In this Annual Report, we show you everything we initiated and implemented in 2016 with this objective in mind – and what we will continue to work for moving forwards.
Andreas Röthlisberger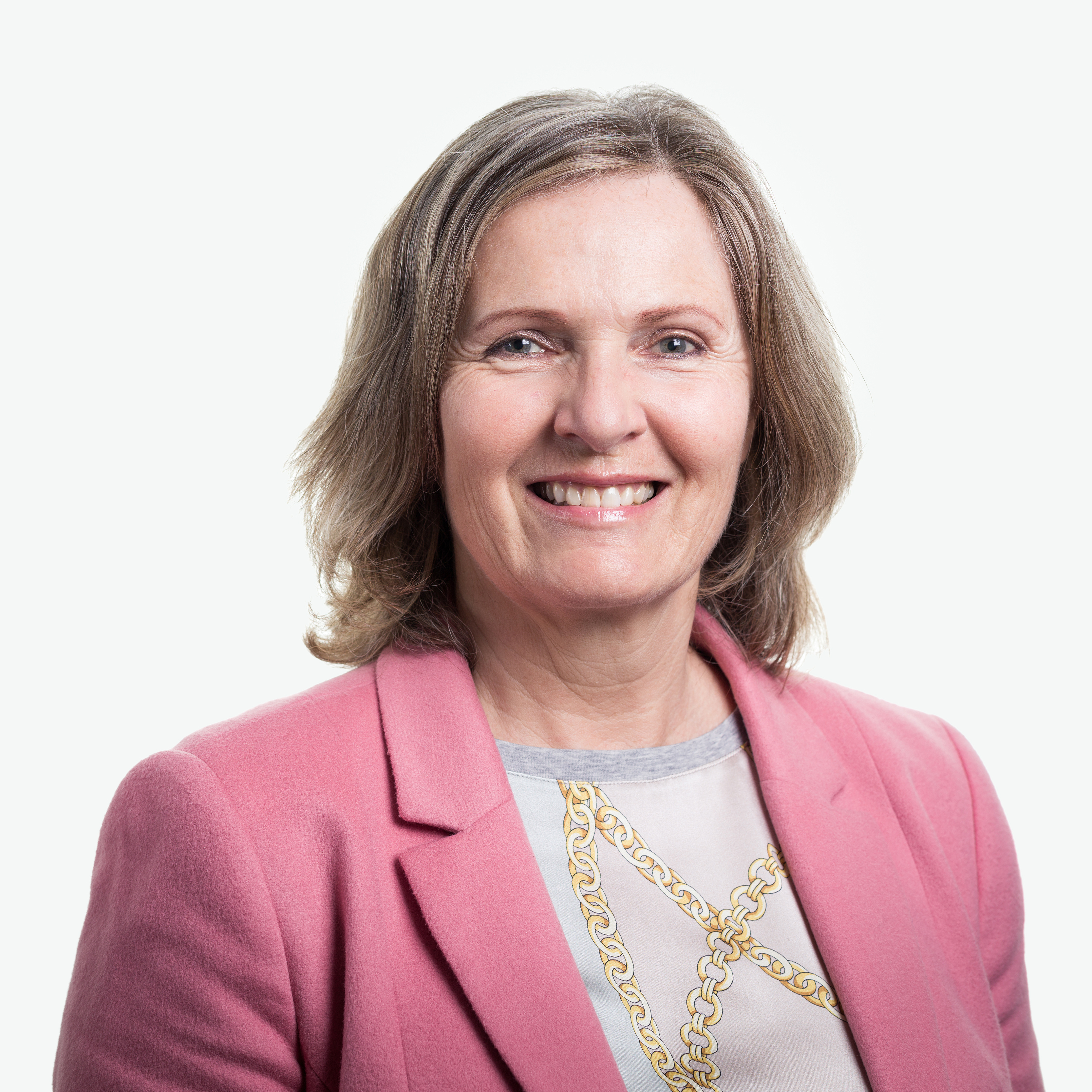 Heidi Luck
SENS Foundation Managing Director
---
Foreword by the managing director
Remaining in motion to gain new stability
"On a rocking ship, it is not those who move who fall down, but rather those who stand still."
In my opinion, this quote from the German journalist Ludwig Börne, who was born in 1786, not only perfectly describes our situation, but also the spirit we have shown over the past year. Putting a maritime slant on the framework conditions under which we operated, it is safe to say that we never stood still despite being faced with rough to stormy waters at times. This is quite simply because we are convinced that new stability can only be gained through motion.
We can look back with satisfaction on what we achieved together with our partners in 2016: more than 700 manufacturers and importers are now actively supporting the e-recycling life cycle as members of the system – around 10% more than in the previous year.
The figures from our life cycle assessment are also impressive: our environmental benefits amount to 2,800 billion environmental impact points (UBP), roughly equating to the annual environmental impact of the city of Bern.
In 2016, together with our partners, we implemented new solutions and cost-optimisation measures in the e-recycling life cycle as formulated in the SENS 2.0 project. Since the start of 2017, thanks to the establishment of our own SENS Logistics division, which is also part of the system optimisation, our disposal partners have been able to choose whether they wish to assume responsibility for transportation themselves or would rather pass this task on to SENS Logistics. We view the fact that more than 600 collections points and all existing disposal partners have signed the new agreements as an expression of the confidence they have in us and thus as a sign that our system is on the right track.
Last year, in the form of Fair ARF, we developed a simple, uncomplicated solution that allows for a retrospective ARF payment to be made on imported appliances via SMS.
In order to increase public awareness of the benefits and value offered by the voluntary take-back system, we stepped up our communication measures. This also included the development of the "Close the Circle" concept, which is set to reach a wide audience across Switzerland as part of a 2017 campaign.
"Close the Circle" – this is our motto as we look ahead to 2017: we are confident that, together with all of our partners, we will continue to make our tried-and-tested, efficient and transparent take-back system for electrical and electronic appliances a success.
I am pleased to be able to count on a good team and supportive partners who continue to work for a good cause even during turbulent times, who are willing to act when called on and who themselves actively contribute to keeping the wind in our sails. There is no better place to find out just what was achieved in 2016 than in this Annual Report. We wish you an enjoyable read.
Heidi Luck
---
SENS communication
Do good – and talk about it continuously
In 2016, the communication measures of SENS were intensified in order to increasingly convince the public of the benefits offered by the voluntary take-back system.
Our activities in the area of social media were stepped up and our existing Facebook page was utilised on a more frequent and regular basis. Here, we not only published our own contents and messages, but also interesting news from the worlds of electrical and electronic appliances and recycling. The aim of these activities is to address a distinct community among Switzerland's four million active Facebook users, i.e. to establish a group of people who are interested in our issues and who also want to make a difference here themselves. SENS primarily uses its own Twitter profile to distribute news and press releases or as a means of communication at conferences, trade fairs or its own events.
A number of SENS activities and projects generated media reports in 2016, including in the SonntagsZeitung newspaper and oekotipp. We also published an article in the Swiss Recycling Magazine. Children and their parents were specifically addressed in a multi-page article as part of a sustainability supplement included with Spick, a popular magazine for school-aged children. And, last but not least, a detailed explanation of the life cycle for electrical and electronic appliances was also published in the sustainability guide of the French-language Bilan.
The aim of these activities is to address a distinct community among Switzerland's four million active Facebook users ...
---
Suisse Toy, Bern
E-recycling explained with games, fun and excitement
In 2016, we were once again in attendance at the "most playful days of the year" to inform the toy fair's guests about the recycling of electrical and electronic appliances.
Some 52,000 visitors didn't need to be asked twice to attend the four days of games, fun and excitement at Switzerland's biggest toy fair – a 10% increase on the previous year! As the trade fair's offering includes no shortage of electrical and electronic toys and games, SENS gladly makes the most of this opportunity to work together with the industry to raise awareness about the e-recycling life cycle among gamers and toy enthusiasts of all ages.
With its own reading corner in the toy fair's entrance area, it was impossible to overlook the presence of SENS – and families were more than happy to take advantage of the chance for a quick breather. Tables and seating areas were made available for the children. The young guests were also able to colour in pictures from the Lila und Tim storybook and submit their completed works of art at the stand run by Crayola, a renowned provider of products for the creative market: here, the children were provided with a special experience as they looked on and watched their artwork lifted upwards by a hoisting crane and attached to the wall of the exhibition hall as part of a giant collaborative work. Those who didn't want to colour in could pick up a flyer, which could later be exchanged with five contractual partners at the toy fair in return for a copy of Lila und Tim to take home.