Nowadays, promising sustainability is almost considered de rigueur. Actually being able to deliver on this promise in all areas, however, is another matter that entails wide-ranging facets. Our environmental objectives are just as much part of this process as our social and economic goals. Some of our milestones from 2016 can be found here.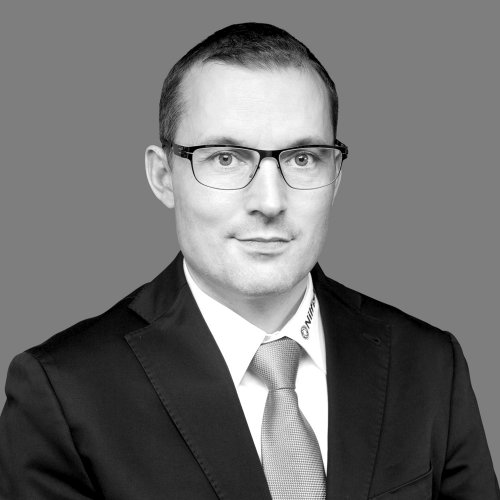 Roland Walch
Country Manager of Nilfisk Ltd, Switzerland
---
Nilfisk
An interview with Roland Walch
The topic of sustainability is on everybody's lips – and has been for some time. However, it is only more recently that companies have emerged that also systemically implement the principles of sustainability along their entire value chain.
It is therefore all the more pleasing when system participants also commit to ensuring economic and environmental sustainability. We would like to take this opportunity to introduce one of more than 90 new SENS contractual partners who joined the SENS take-back system in 2016: the Danish company Nilfisk Ltd.
Mr Walch, participation in the SENS take-back system is voluntary. What prompted Nilfisk to become a member?
We take our national and international social responsibility seriously and endeavour to live up to this each and every day in order to ensure a clean Switzerland. Professional recycling is not our core area of expertise. We therefore set out on the search for a reliable and responsible partner and found just that with SENS. The major benefit for us is that we are able to focus on our core business areas, such as cleaning technology. There is also the fact that SENS and the idea that underpins its activities provide us with an additional strong sales argument for our partners and end customers.
Nilfisk's mission is "to make the world a cleaner place". With what measures does your company make a specific contribution here?
At Nilfisk Switzerland, we do everything in our power to campaign for a clean Switzerland – this is, so to speak, our DNA. We take account of our global environmental footprint on a daily basis by, for example, implementing careful route planning to ensure that our sales and service employees have to cover fewer miles. Our vehicle fleet is also made up of new, environmentally friendly cars. We are considerate in our use of non-renewable energy sources.
Our devices use either no or very few chemicals during the cleaning process. For selected device types, chemical consumption is optimised through the use of dosing systems.
Our machines are renowned for their longevity and outstanding quality. They are also regularly submitted to maintenance work by our nationwide service network, thus ensuring their optimal use by customers and also increasing their service life – with both contributing to the careful handling of resources.
And, last but not least, we use SENS because the Foundation and its partners do an outstanding job every day.
Do you think that a day will come when producers such as Nilfisk want to have their disused electrical and electronic appliances returned to them as the raw materials they contain are of such value to their business?
We are already experiencing this to some extent today. Customers come to us with disused or very old appliances and would like them to be repaired. In many cases, we are able to help – the devices then usually function again for a number of years.
The notion of building a new device from discarded appliances is certainly conceivable and perhaps even feasible. As things currently stand, I believe it makes more sense for the respective experts to take care of their core business areas. This will allow us to create the greatest possible added value for everybody involved and the environment. Nevertheless, a combination which sees us recycle the parts that are relevant to us and the remaining components handed over for disposal, for example, could very well represent a practical solution.
The founder of Nilfisk, the Danish electrical engineer Peter Andersen Fisker, invented the first European vacuum cleaner in 1910. This weighed a hefty 17.5 kilograms. Comparable modern appliances are a great deal lighter. Are they also more environmentally friendly?
Manufacturing processes and levels of efficiency have improved markedly to the benefit of the environment over the past 100 years. In particular in the case of dry vacuum cleaners, the EU's energy labelling represents an important step towards ensuring environmental friendliness, and we at Nilfisk are also implementing this measure in Switzerland. The energy consumption of appliances is made transparent for customers and consumers, and this information supports customers in making purchase decisions. We now have many appliances in our range that boast an outstanding level of energy efficiency, and we take this efficiency into account during the development of our innovations.
Nilfisk now offers a broad range of products in the cleaning sector. Can you reveal to us which ideas are currently in your pipeline? In what direction will your company and the industry in which you operate develop over the coming years?
We are further expanding our business in a targeted, prudent and focused manner. Not only in the cleaning sector, but also with our special and, in some cases, unique solutions in the area of materials handling technology for the food and pharmaceuticals industries. As regards new developments, we anticipate an increasing level of demand for autonomous cleaning solutions in the professional sphere. We will present a corresponding solution at the Suisse Public trade fair in Bern in the early summer of 2017. Our business relating to the automotive sector is another area we will expand further.
We are seeing that trends within the sector are differing quite considerably depending on the respective country and region. For example, a cleaning specialist in Switzerland costs considerably more than in other parts of the world. This leads to different requirements and demands being placed on cleaning appliances.
Personally, I anticipate that environmentally and economically sound cleaning and transport solutions will continue to gain momentum, and we are also observing a clear trend in this direction. However, as cost pressure will increase at all levels, with this being the case in Switzerland especially, there is a need to develop sound and sustainable solutions.
---
2016 Life Cycle Assessment
Efficient environmental protection
Around 85,000 tonnes of electrical and electronic appliances were collected and recycled in the SENS take-back system in 2016. The volume for Switzerland as a whole is even greater at 138,000 tonnes. An impressive figure that highlights much more important achievements in our life cycle assessment.
With its recycling of raw materials found in electrical and electronic waste, SENS eRecycling makes an important contribution to ensuring the reuse of recyclable materials. In 2016 alone,
• 1,800 tonnes of aluminium were collected, enough to build 11 Airbus A380s;
• 51,000 tonnes of iron and steel were collected, enough to build 54 ICE long-distance trains;
• 12 kilograms of gold were collected, enough to produce around 250 wedding rings.
The environmental benefits of the electrical and electronic equipment recycling performed by SENS and its partners in 2016 were determined by the renowned firm Carbotech AG on the basis of a life cycle assessment. The calculated environmental benefits score of 2,800 billion environmental impact points (UBP) roughly equates to the annual environmental impact of the city of Bern (140,000 people). Some 92% of the environmental benefits of SENS are generated through the prevention of pollutant emissions. The recycling of materials accounts for 8%.
SENS eRecycling thus practices environmental protection in a very efficient manner.